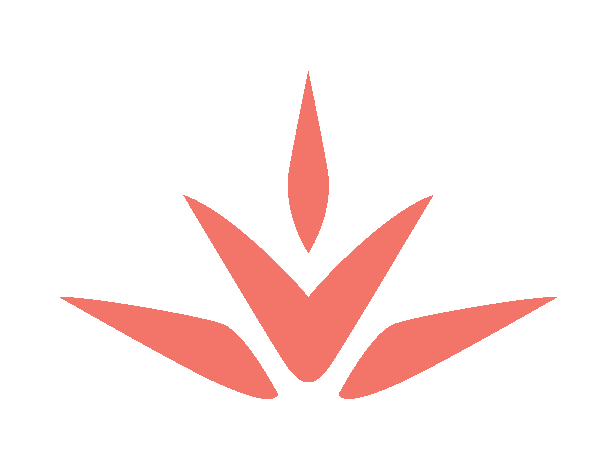 Seahorse Estates is one of the most spectacular Beachfront and Bayfront properties on the Texas Gulf Coast and the most luxurious neighborhood on Follet's Island, offering iconic accommodations with only two rows of homes: Beachfront homes with panoramic Gulf views and unobstructed bay views, and Bayfront homes (2nd row beach) with panoramic bay views over the Drum Bay Nature Preserve and unobstructed Gulf views. It also happens to sit on the most stable section of Follet's Island with a beach that is naturally growing rather than eroding as is common along the Gulf Coast. Our developer strategically platted Seahorse Estates with 70' wide staggered lots over half an acre in size to accommodate large homes while allowing for a minimum of 20' between homes and maximizing the views afforded by our incredible location between Drum Bay and the Gulf of Mexico. 
By platting central community recreation areas and reserves for beach walkover access, he also ensured that all residents would enjoy unique beach and bay community amenities they can't get anywhere else, including convenient access to a pristine family-friendly beach via one of seven beach walkovers and to Drum Bay via the community boardwalk that stops off at a charming crabbing pier before ending at a fishing pier with kayak launch access into Drum Bay. Seahorse Estates has been The Best Kept Secret on the Texas Gulf Coast offering residents better beaches, better views, and better community amenities than most beach communities can offer because of its unique location and the way it was designed.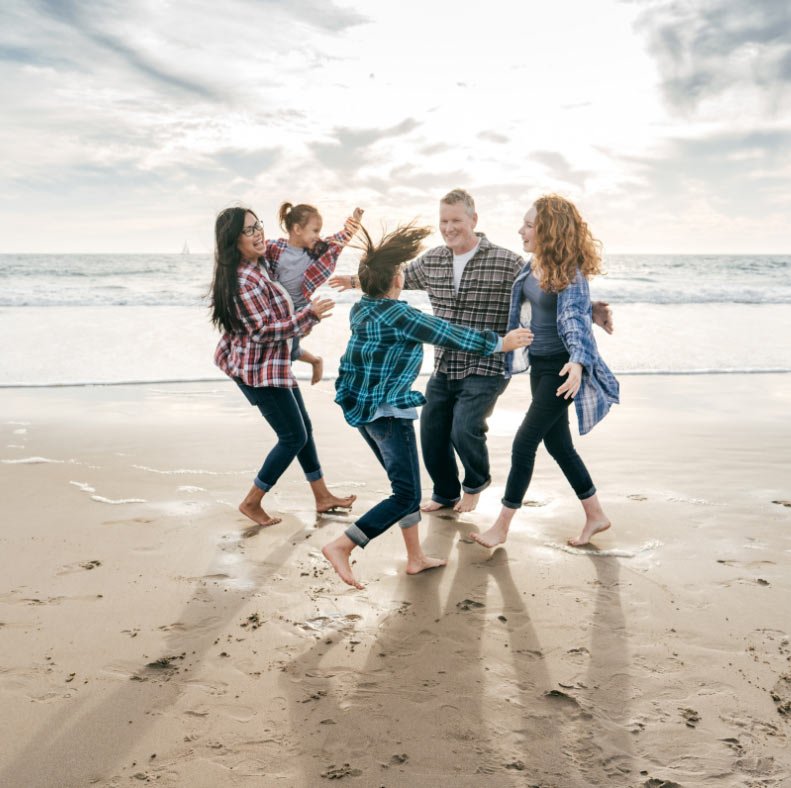 Seahorse Homes' are built to withstand the elements and to maximize occupancy with views and amenities are unmatched by any other community on the Texas Gulf Coast. Seahorse Estates really is The Best Kept Secret on the Texas Gulf Coast, and if you have been thinking about buying a beach house or purchasing an income producing property, shop us at Seahorse Homes, and you'll soon understand the difference in your home buying options.
We provide a straightforward and transparent fixed cost-built process, and that includes sharing the research that we have done with you in our research tab at the top of this page. Our team of experts is on standby to show you the other alternative options that are available on the market, and we know that once you have all the information, your decision will be an easy one. Build your dream beach house with Seahorse Homes at Seahorse Estates and create memories that.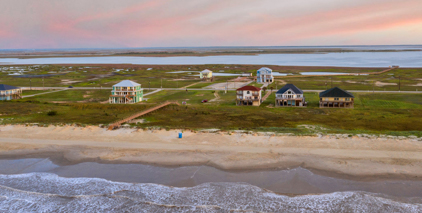 More than 250' of Natural Dune Protection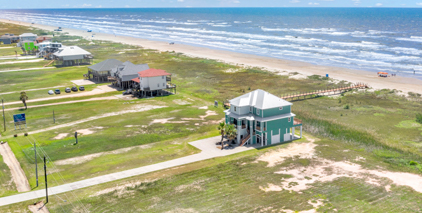 180 Degree Views of both the Beach and the Bay from Every Home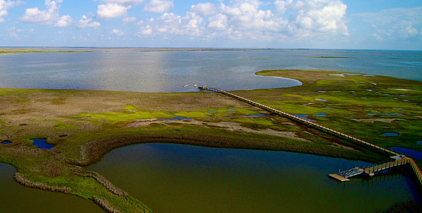 Community Fishing Pier with Direct Access to Drum Bay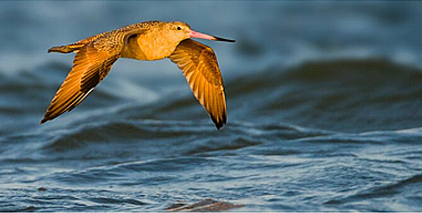 Located within the Upper Texas Coastal Birding Trail; a bird watcher's paradise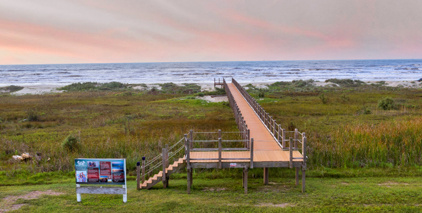 7 Planned Community Beach Walkovers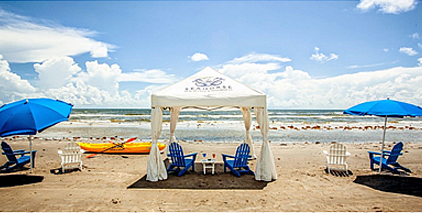 Access a pristine beach that is growing rather than eroding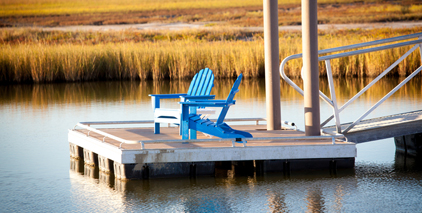 Community Boardwalk with
Crabbing and Bay Fishing Pier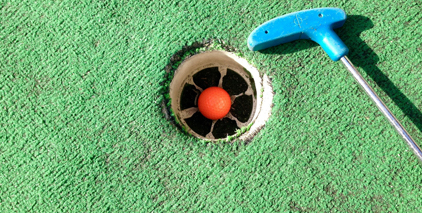 Putt-Putt Course
Coming Soon
Seahorse Estates is one of the only communities on the Gulf Coast that offers homeowners and their guests direct access to both the beach and the bay within the community as well as both beach and bay community amenities. You can start your day watching the sun rise while taking a walk down the beach, launch a kayak for a ride out over the bay, and after dinner enjoy watching the sun set over the bay while the kids catch crabs off the crabbing pier or fish off the fishing pier, all without ever getting into your car. These amenities are great for the whole family. Imagine how many more times your family will want to visit your beach house with so much to do in the neighborhood coupled with the luxurious accommodations that Seahorse Homes will build for you. 
There's nothing more rewarding and tastier than a crab boil of crabs your family spent the afternoon catching themselves right off of Seahorse Estates' crabbing pier or a fish fry of fresh caught fish that you caught yourself whether right off of Seahorse's fishing pier, the surf in front of your home, or during a glorious afternoon spent on a kayak fishing right in your own backyard. Drum Bay, part of the Christmas Bay system, is known to hold vast quantities of flounder, trout and redfish yet is difficult for boats to access making it ideal for kayak fishing which at Seahorse will soon become your new favorite hobby.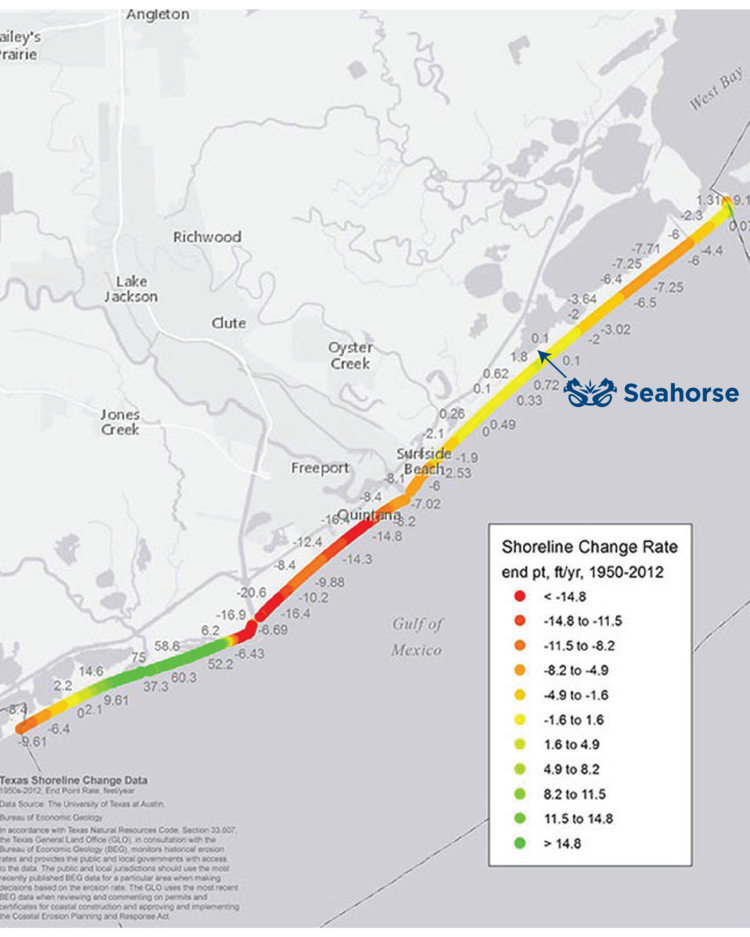 Follet's Island, renowned for its sugary sand and softly lapping waves, and has been a favored destination for generations. Seahorse Estates sits on the widest and most stable section of Follet' s Island with beaches that are accreting – meaning that the powdery sand that swimmers, beachcombers, and shell-collectors love so much is naturally growing, rather than eroding.
Seahorse Estates' naturally growing beaches have built over 250' of natural dune protection whereas approximately 60% of the beaches on the Texas Gulf Coast are eroding with some beaches losing as much as 15-30ft of beach frontage each year.
The GLO (The General Land Office) is required to use historic erosion rates provided by the Bureau of Economic Geology (BEG). The GLO is currently using the 1950s-2019 dataset, in feet, and these erosion rates provide the average rate of erosion per year, based on the timeframe from 1950s – 2019. Your insurance provider will appreciate the fact that our beaches are considered stable, and over the last couple of decades have shown that our shoreline is growing at a healthy rate. Visit our research tab to see our erosion rates in comparison to other local beachfront communities.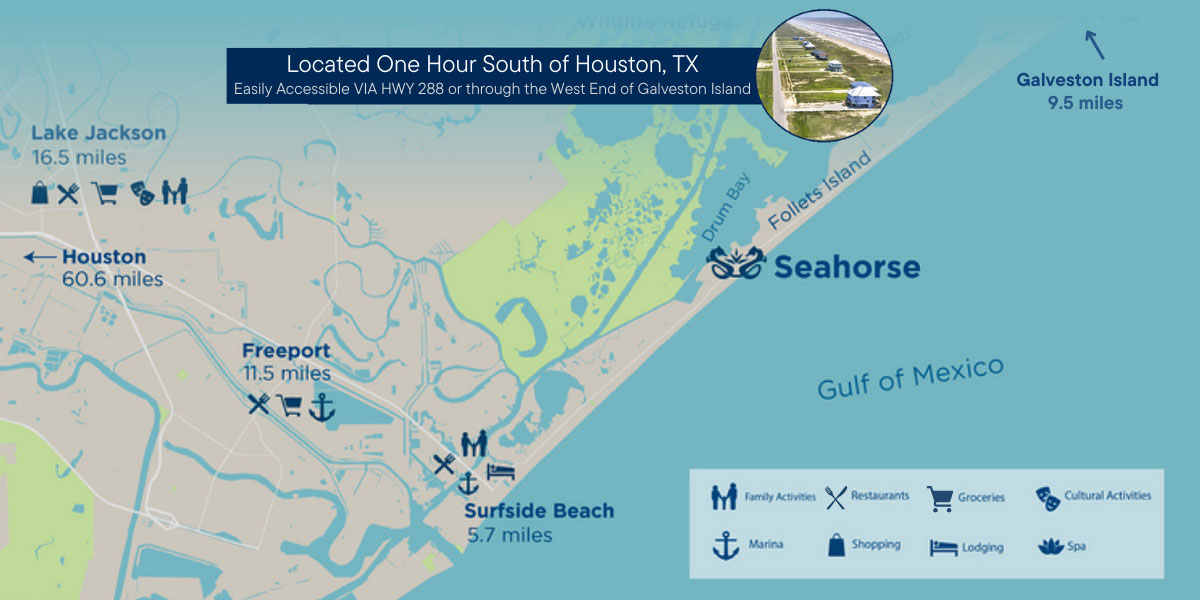 Discover The Best Kept Secret on the Texas Gulf Coast

EXPERIENCE THE SEAHORSE LIFESTYLE BEFORE YOU BUY
Seahorse Homes offers 3 Day/ 2 Night Discover Package in our luxury beach model home that inspired our 5 Bedroom Pelican floor plan.
Interested in exploring real estate opportunities at Seahorse? Get your feet wet and experience the laid-back lifestyle with our 3 day/2-night Discovery Package in our luxury beach model home.
Like our home owners, at Seahorse Estates, you will have convenient fishing access to both the gulf or the bay, and opportunities to walk the beach, spend an afternoon crabbing or fishing on our private community boardwalk.
Spend time exploring the area attractions and dining option, or make the short drive into Galveston and enjoy the drive over San Luis Pass where the bay meets the gulf in between our two neighboring islands. You'll soon feel that tug that tells you, you are right where you are supposed to be.
Don't miss your opportunity to build your dream beach house in Seahorse Estates, The Best Kept Secret on the Texas Gulf Coast.