Build Your Dream Beach House On Texas Gulf Coast's Best Kept Secret
Seahorse Homes is now building
in Seahorse Estates

Better Beaches
/
Better Views
/
Better Amenities
/
Better Homes
/
Beach Walkovers
/
Convenient Location
Discover the ultimate beachfront living at Seahorse Estates, the most luxurious beachfront community on Follet's Island, and The Best Kept Secret on the Texas Gulf Coast. Don't settle for a cramped old beach house with limited views and inadequate amenities. Instead, build your dream beach house on one of the most spectacular properties on the Gulf Coast and enjoy panoramic Gulf and Bay views any day you choose.
Seahorse Estates offers only two waterfront rows of homes, beachfront or bayfront, ensuring that all residents have unparalleled views of both the gulf and bay. We are located in the unincorporated portion of Follet's Island which means Brazoria County maintains our pristine beaches with a regular maintenance schedule and they still allow for fireworks and campfires. Our developer, John Howton, put a portion of Seahorse Estates into conservation and helped to establish the Drum Bay Nature Preserve into what it is today, ensuring that residents will always have access to incredible bay views and that migratory birds will always have a place to rest on their journey.
While most of the coast faces beach erosion, our beaches are stable and naturally growing and our community offers direct access to both the beach and bay with beach and bay community amenities that are second to none. Enjoy convenient access to a family-friendly beach via one of seven beach walkovers and to Drum Bay via a community boardwalk that stops off at a charming crabbing pier and a fishing pier with kayak launch access directly into the Christmas Bay System. In addition, Seahorse Estates has plans for even more community amenities, including a 9-hole putt-putt golf course, playground and picnic pavilion.
Don't miss out on the opportunity to own a piece of paradise at Seahorse Estates.
A LANDSCAPE OF DIVERSE AND RARE BEAUTY
All homes in Seahorse Estates are front row beach or bay, and offer unobstructed and stunning panoramic views of both the beach and the bay. Enjoy the stunning ocean front sunrise as you sip your morning coffee, and take in every opportunity to witness the spectacular viral sunsets from your deck with a cocktail in hand. Residents have community access to marshlands, sandy shores, and remarkable flora and fauna all within walking distance. Our elevated promenade over the wetland refuge to Drum Bay is a new walk each time. With a diversity of wetland wildlife, migratory birds, and fish jumping, the bay provides a great show any time of day.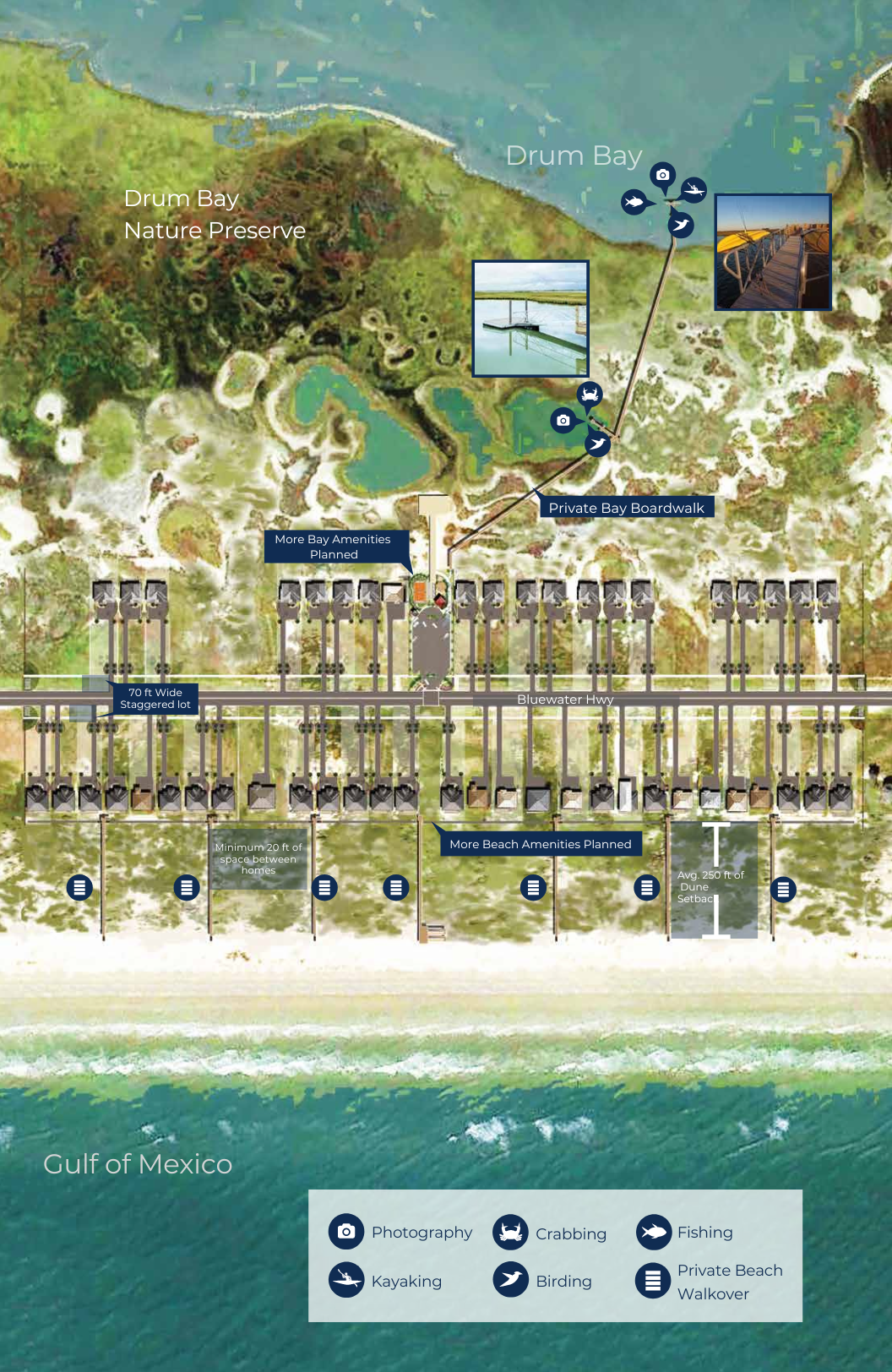 Seahorse Estates is an exclusive community on the Gulf Coast that offers residents and their guests direct access to both the beach and the bay within the community. With amenities such as a community beach walkover, fishing pier, and crabbing pier, there is always something to do for the whole family. Imagine starting your day by watching the sunrise on the beach and ending it by watching the sunset over the bay, all without ever having to leave the community.
When friends or family visit you at the beach, the pressure of organizing an itinerary or finding things to do can be overwhelming. Many beach homes are limited in size and can be uncomfortable for guests. But at Seahorse Estates, you'll have access to planned amenities such as a 9-hole putt-putt golf course, playground, and covered picnic pavilion, all included in the HOA dues. Additionally, the HOA dues cover lawn maintenance, making it even more convenient for residents.

Seahorse Homes, built within the community, are designed to comfortably sleep and accommodate 17-28 guests. These homes feature spacious great rooms, chef's kitchens, large game rooms, over 1,300 sq ft of composite TREX decking with 3 decks offering incredible beach or bay views, and a 3-stage elevator for easy access. This not only offers increased occupancy opportunities but also maximizes the nightly profit margins.

In summary, Seahorse Estates offers the perfect blend of luxurious amenities and comfortable accommodations, making it the ideal community for hosting guests and creating lasting memories.
Treat yourself to an experience you'll never forget, and a home that will become a part of your legacy.
Never hear the words, "I'm bored," again. There's always something to do at
Seahorse. Seahorse Estates is a world of its own.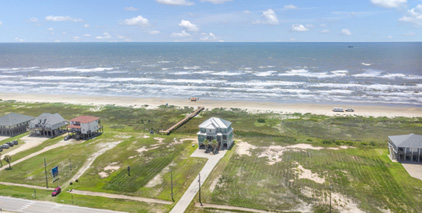 More than 250′ of
Natural Dune Protection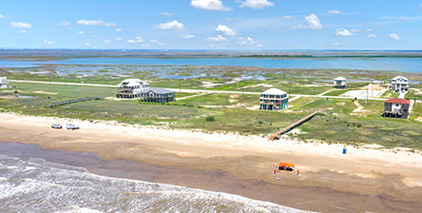 Unobstructed Beach and Bay Views
From Every Home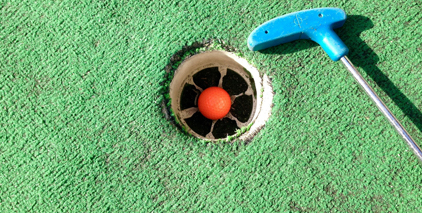 Putt-Putt Course
Coming Soon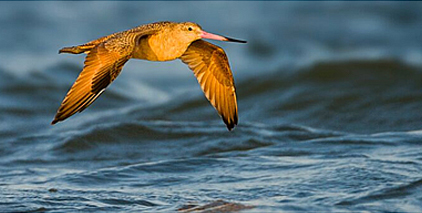 Located Within the Upper Texas Coastal Birding Trail; a Bird Watcher's Paradise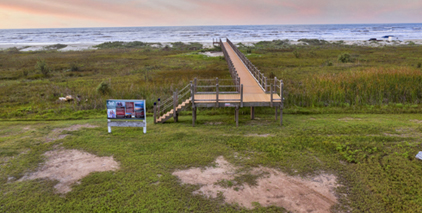 7 Planned Community
Beach Walkovers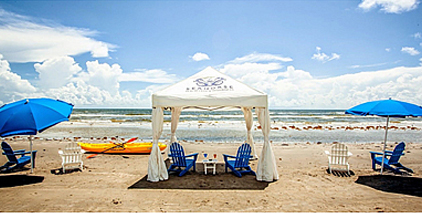 Naturally Growing Beaches,
Rather than Eroding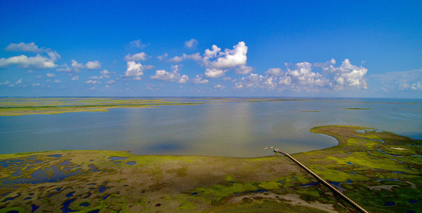 Direct Access
to Drum Bay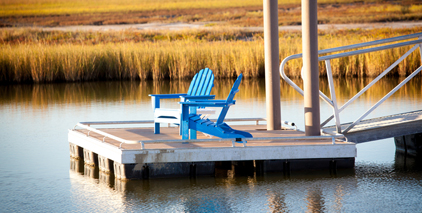 Community Boardwalk with
Crabbing and Bay Fishing Pier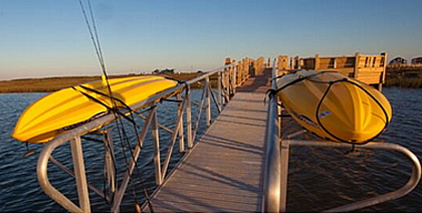 Community Kayak
Launch to Drum Bay

One hour south of Houston, TX are two neighboring barrier islands connected by a short bridge: Galveston and Follet's Island. Approximately 13 miles long, Follet's Island separates the Gulf of Mexico from the Christmas Bay system and is well known for its abundant fishing and bird watching opportunities. Renowned for its sugary sand and softly lapping waves, Follet's Island has been a favored destination for generations, but, being much narrower than neighboring Galveston Island, lacks the density and public facilities that results in the heavy beach traffic that Galveston experiences. Thus, despite being easier to get to for all travelers coming from west of I-45, the beaches on Follet's Island stay much quieter than those on Galveston Island. Surfside Beach is a small city on the far west end of Follet's Island. Most of the remainder of Follet's Island is unincorporated and falls outside of Surfside Beach city limits, opening the opportunity for Brazoria County maintained pristine beaches that allow bonfires and fireworks.
If you're lucky enough to own or rent a beach house on Follet's Island, you quickly appreciate and value having less traffic flow and better views of the beach and the bay than Galveston can offer.  And, the close proximity to the growing area of Lake Jackson offers you an abundant selection of dining, shopping, and attractions under 20 miles away.
If you have a boat or want one soon, Follet's Island has multiple marinas that are a better alternative for quicker access to deep water offshore fishing grounds.  Don't hassle with bulkhead maintenance or the time it takes to get the boat ready and clean when you're back on land.  Simply call the marina when you're ready to go out on the water and they'll have your boat fueled and ready for your trip.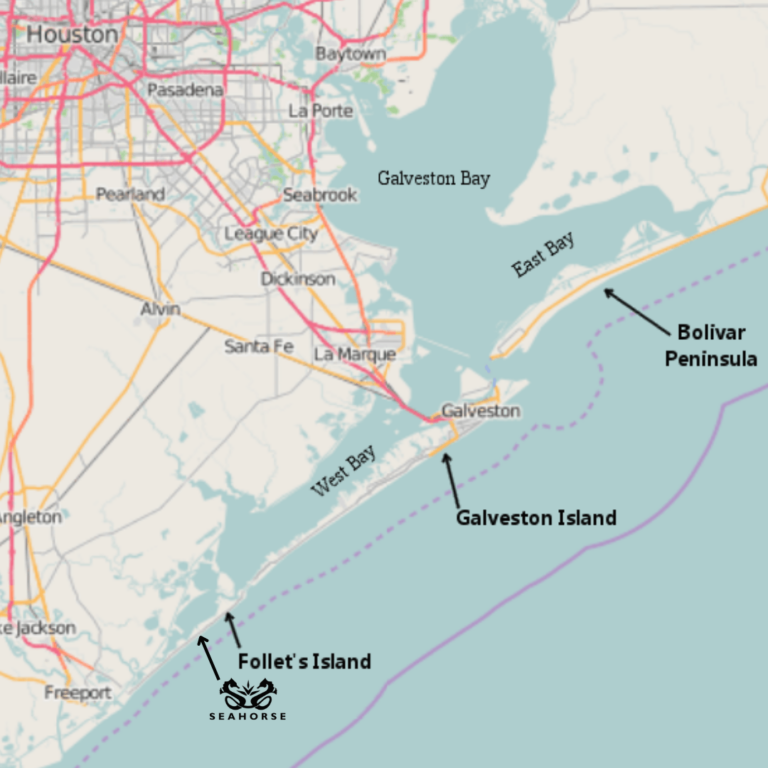 On the most stable section of Follet's Island, approximately 5 miles east of Surfside Beach, sits Seahorse Estates – the only subdivision on Follet's Island platted in a manner specifically designed to accommodate homes larger than 3,000 sq ft.   Seahorse Estates is not just the most luxurious neighborhood on Follet's Island, it is one of the most spectacular Beachfront and Bayfront properties on the entire Texas Gulf Coast. Seahorse offers iconic accommodations with only two rows of homes:   Beachfront homes with panoramic Gulf views and unobstructed bay views, and Bayfront homes (2nd row beach) with panoramic bay views over the Drum Bay Nature Preserve and unobstructed Gulf views.   It also happens to enjoy a pristine County-maintained beach that is naturally growing rather than eroding.
Seahorse Estates has been The Best Kept Secret on the Texas Gulf Coast offering residents better beaches, better views, and better community amenities than most beach communities can offer because of its unique location and the way it was designed.   Come experience for yourself how Seahorse Estates – located just one hour south of Houston, TX and easily accessible via HWY 288 or through the West End of Galveston Island – is Paradise Within Reach!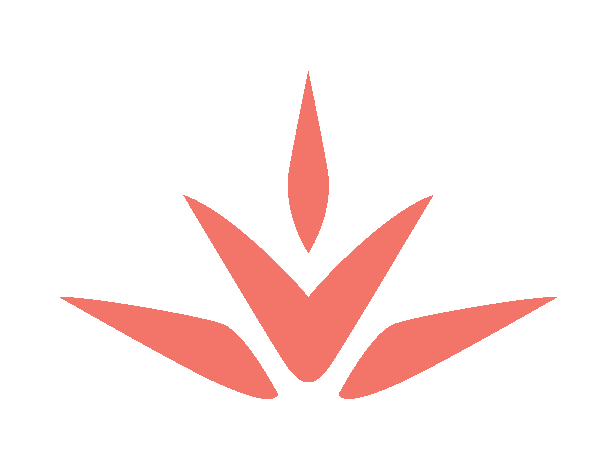 Build Your Dream Beach House
Seahorse Homes is a partnership between John Howton (Developer) and Paul Speich (Builder with Speich Custom Homes) to provide quality and luxury construction at the only development on Follet's Island designed to accommodate vacation homes larger than 3,000 Sq Ft.
Seahorse Estates was developed by the Howton family as a place they could be proud to call home. Seahorse Estates encompasses 108 acres and over 2,200 linear feet of beach frontage, and is designed with 50 homesites (30 beachfront/20 bayfront) and both beach and bay amenities. Each home offers unparalleled views of both the beach and the bay with more room in between your neighbors than almost any other beachfront community on the Gulf Coast can offer you.
Mr. Speich is a well-established and sought-after custom and luxury home builder who has built many homes through Follet's and Galveston Island. Each home is built to last and includes a distinguished ambiance of luxury and exclusivity both inside and out. By combining the shared experience of Mr. Speich and Mr. Howton, Seahorse Homes seeks to deliver the highest-quality beach houses designed to maximize the rare views of both the Gulf and the Bay that Seahorse Estates offers.
Our floor plans can be built on a beachfront lot with 2nd row bay views or a bayfront homesite that is also 2nd row beach. If you do not see exactly what you had in mind, we have simple and straightforward semi-custom and fully custom home options to bring your vision to life.

EXPERIENCE THE SEAHORSE LIFESTYLE BEFORE YOU BUY
Seahorse Homes offers 3 Day/ 2 Night Discover Package in our luxury beach model home that inspired our 5 Bedroom Pelican floor plan.
Interested in exploring real estate opportunities at Seahorse? Get your feet wet and experience the laid-back lifestyle with our 3 day/2-night Discovery Package in our luxury beach model home.
Like our home owners, at Seahorse Estates, you will have convenient fishing access to both the gulf or the bay, and opportunities to walk the beach, spend an afternoon crabbing or fishing on our private community boardwalk.
Spend time exploring the area attractions and dining option, or make the short drive into Galveston and enjoy the drive over San Luis Pass where the bay meets the gulf in between our two neighboring islands. You'll soon feel that tug that tells you, you are right where you are supposed to be.
Don't miss your opportunity to build your dream beach house in Seahorse Estates, The Best Kept Secret on the Texas Gulf Coast.